---
Associate Members
Partners
The University of Western Australia
Founded in 1911, The University of Western Australia is one of Australia's finest.
As it strives for international excellence, it aspires to be among the world's top 50 universities by 2050.
UWA is a dynamic, comprehensive University where research and higher degree programs underpin and inform undergraduate teaching.
It is one of Australia's leading research universities – a member of the Group of Eight Research Universities – and has built an international reputation for excellence and enterprise.
UWA is the Centre agent for the WAMSI Joint Venture Partners.
Visit UWA at: www.uwa.edu.au
The UWA Oceans Institute brings together the strength of UWA's researchers into a multidisciplinary, integrated research focus. The goal is to capitalise on UWA's existing research strengths – in areas such as oceanography, ecology, engineering, resource management, and governance – and utilise them to deliver Ocean Solutions for Humanity's Grand Challenges.
Visit the UWA Oceans Institute site
Australian Institute of Marine Science
The Australian Institute of Marine Science (AIMS) is Australia's tropical marine research agency.
The Institute is consistently ranked among the top one per cent of specialist research institutions internationally and is known for its unique capacity to investigate topics from broad-scale ecology to microbiology.
The Institute's mission is to generate and transfer knowledge to support the sustainable protection of the marine environment through innovative, world-class scientific and technological research.
AIMS pursues strategic, integrated, marine science in the areas of high priority for Australia and regional stakeholders. Its research aims to:
• Understand tropical marine ecosystems and processes;
• Understand the response of tropical marine systems to global change; and
• Support sustainable development of tropical marine industries.
AIMS was established in 1972 near Townsville, in recognition of the importance of the Great Barrier Reef to Australia. Today AIMS also operates from bases in Perth ad Darwin to support our research across northern Australia, spanning two oceans and three regional seas.
The Institute maintains specialised, world-class marine research facilities in support of its objectives. Among these are its two major vessels, the RV Cape Ferguson and the RV Solander.
AIMS will also operate National Sea Simulator, a $35 million dollar state-of-the art experimental marine aquarium facility that will enable cutting-edge research on the cumulative impacts of environmental changes on tropical marine ecosystems.
Visit AIMS at: www.aims.gov.au
Murdoch University
Murdoch University is a research intensive institution with considerable capacity in marine science. Our researchers cover a range of disciplines including marine and estuarine ecology, fisheries science, conservation biology, biological oceanography, remote sensing, marine tourism and socio-economics.
Murdoch University has a renowned Centre for Fish and Fisheries Research, as well as several smaller research groups which focus on particular aspects of marine science, for example, cetaceans, marine management and tourism.
Researchers from Murdoch University work collaboratively with many state, national and international agencies and universities. Most investigations are focussed on the coastal and estuarine waters of Western Australia and the wider Indian Ocean covering both temperate and tropical latitudes. Much of the research conducted by Murdoch University scientists is translated into advice and decision support for managers of the marine, coastal and estuarine environments of Australia..
Recent marine research by Murdoch scientists has included studies on fish and invertebrates in estuarine and coastal waters of Western Australia, high resolution mapping of benthic habitats at Ningaloo Reef, conservation biology and abundance estimation of dolphins, whales and dugongs, biological oceanography of the Kimberley and mapping of human use in Ningaloo Marine Park.
Underpinned by a strong academy, Murdoch University offers a range of undergraduate and postgraduate coursework degrees including majors in Marine Science, Environmental Science and Conservation Biology, as well as MPhil and PhD degrees by research..
Visit Murdoch at: www.murdoch.edu.au
Department of Parks and Wildlife (DPaW) WA
The Department of Parks and Wildlife (DPaW) has the lead responsibility for protecting and conserving the State's environment on behalf of the people of Western Australia.
This includes managing the State's precious national parks, marine parks, conservation parks, State forests and timber reserves, nature reserves, marine nature reserves and marine management areas.
The department manages more than 1.2 million hectares of marine parks and 132,000 hectares of marine nature reserves for conservation and recreation, with areas zoned for commercial fishing on a sustained yield basis. The Marine Science Program was established in 2006 and represents the department in its role as the lead agency for the WAMSI research program, which focuses on improving our scientific knowledge base to support marine conservation and management.
The department also develops recovery plans to protect threatened marine species and communities, and wildlife management programs to protect exploited marine wildlife.
Visit DPaW at: www.dpaw.wa.gov.au
Office of Science, Department of Premier and Cabinet (WA)
The Office of Science within the Department of the Premier and Cabinet provides strategic leadership to the Western Australian Government on matters related to science. Functions of the Office of Science include:
• building the State's science capacity;
• providing leadership on science policy;
• allocation and management of funding;
• investment attraction;
• coordinating cross-government collaboration on science; and
• providing support for the Chief Scientist of Western Australia.
The Office of Science manages the State Government's investment in the Western Australian Marine Science Institution (WAMSI).
Visit DPC at: www.dpc.wa.gov.au
Western Australian Museum
The Western Australian Museum is the State's premier cultural organisation, housing WA's scientific and cultural collection. Since opening in 1891 the Museum has made major contributions to the collection, conservation and research of the State's natural and social history, maritime heritage and the cultural heritage of Aboriginal communities in Western Australia. The Museum presently houses more than four million objects in its collections.
The Western Australian Museum has eight public sites throughout the State including; Albany, Fremantle History, Geraldton, Kalgoorlie-Boulder, Maritime, Perth, Shipwreck Galleries and Samson House.
Visit WAM at: www.museum.wa.gov.au
Curtin University
Curtin University, (formerly known as Curtin University of Technology) is a research intensive public university based in Perth, Western Australia. Named after the former Prime Minister of Australia John Curtin, it is also the largest University in Western Australia.
Visit Curtin at: www.curtin.edu.au
ChemCentre
ChemCentre is the leading analytical chemistry facility in Western Australia. It offers clients complete analytical solutions, utilising well-established expertise and state-of-the-art instrumentation to solve a range of complex and routine problems.
Established in the 1890s and recognised as a statutory authority in 2007, ChemCentre is highly experienced in providing the knowledge and solutions to support a diverse range of sectors and industries – locally, nationally and internationally.
Supporting the sustainable management of marine and industrial resources is a key focus for ChemCentre. Expert knowledge and structural methodologies for best practice are aligned to optimise and sustainably continue the development of communities throughout Australia.
ChemCentre is proud of its partnership with WAMSI and ongoing contribution to marine resource development, public health and ecosystem conservation.
Visit Chemcentre at : www.chemcentre.wa.gov.au
Edith Cowan University
Edith Cowan University (ECU) is a large multi-campus institution serving communities in Western Australia and a significant cohort of international students. Awarded university status in 1991, ECU has since developed innovative and practical courses across a wide range of disciplines, established a vibrant research culture and attracted a growing range of quality research partners and researchers, many working at the cutting edge of their fields.
ECU has around 23,500 students at both undergraduate and postgraduate levels. Approximately 4,000 of these are international onshore and offshore students originating from around 80 countries. ECU works closely with private and public sector organisations, locally and overseas, in designing its study programs. Research is undertaken in collaboration with industry, particularly the service industries and professions.
The University is a market leader in education for the service professions and prides itself on producing graduates who can hit the ground running in today's globalised workplace.
Visit ECU at: www.ecu.edu.au
CSIRO's Oceans and Atmosphere
CSIRO's Ocean and Atmosphere research is uniquely placed to deliver significant economic, social and environmental benefits for Australia and the region. We seek to secure Australia's future through our seas and skies.
Understanding our oceans, coasts, climate and atmosphere is fundamental to Australia's sustainable development and prosperity. Ocean-based industries contribute over $47 billion each year to the Australian economy alone. The ocean drives the climate system, provides food and transport, minerals, oil and gas resources, sustains biodiversity and regional economies, and offers recreational and lifestyle opportunities.
Australia has the 3rd largest Exclusive Economic Zone (EEZ), and despite the importance of our marine estate we know relatively little of our marine environment. For example little of our marine estate has been explored and less than 10 per cent of marine species have been identified. Sharing our ocean's wealth for the benefit of all Australians therefore requires careful balancing of multiple uses and conservation through planning, management and cooperation. CSIRO Ocean and Atmosphere provides the large-scale multidisciplinary science to inform this use of Australia's marine environment.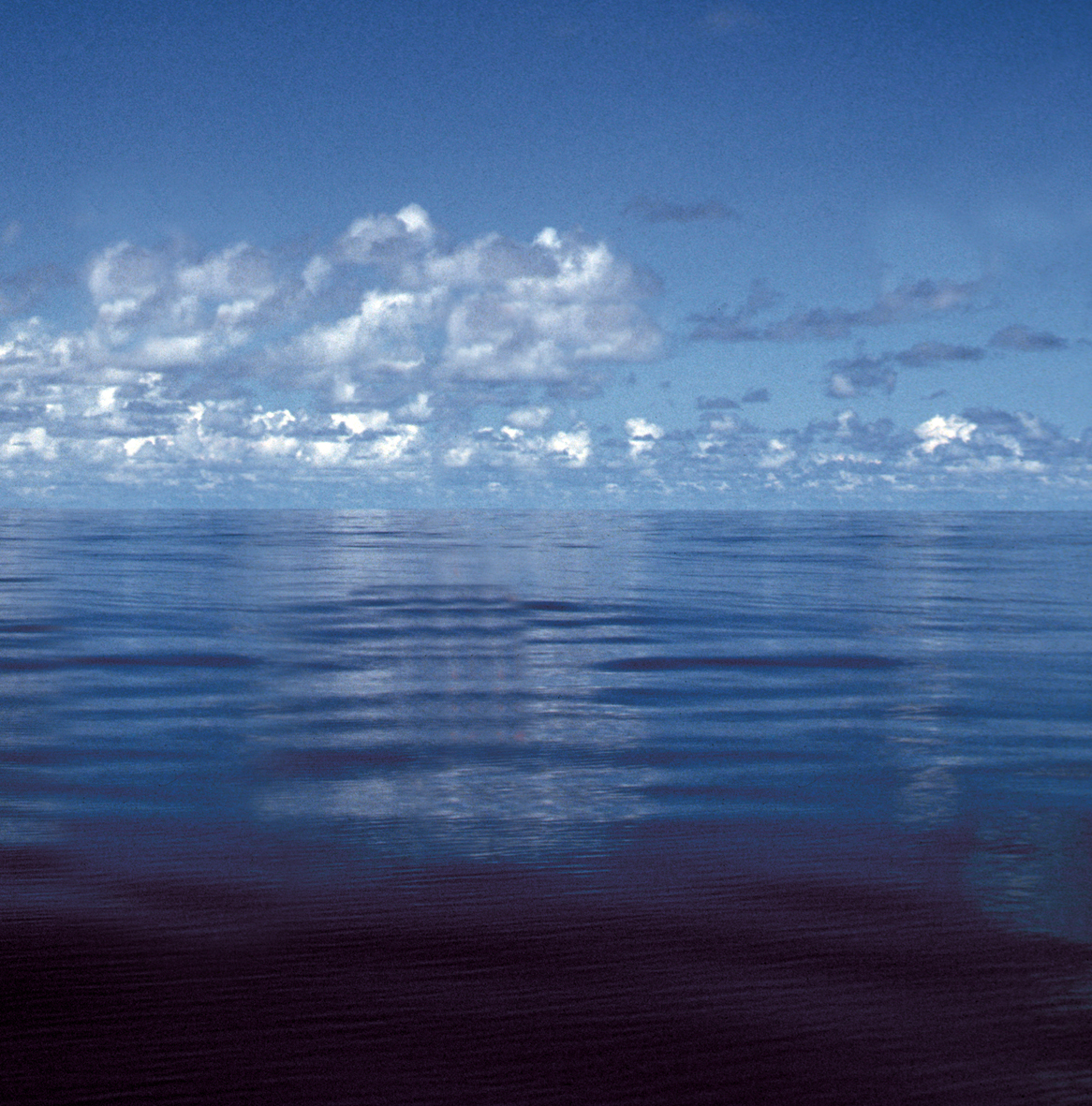 Understanding Australia's variable and changing climate will allow industries and communities to prepare and respond. We provide the information that checks the health of the atmosphere, whether it be information on long lived greenhouse gases and aerosols that change the heat stored in the atmosphere, right through to hazardous air pollutants that influence human and ecosystem health. We use this information to ensure that our climate and earth system models can accurately simulate the likely impacts of human behaviour on our earth systems into the future.
Visit www.csiro.au/en/Research/OandA
Western Australia's Department of Fisheries
The Department of Fisheries manages the State's marine and freshwater fisheries and ecosystems for present and future generations.
Its management responsibilities extend beyond the State's three nautical mile limit to the 200 nautical mile limit of the Australian Fishing Zone. To address the complex environmental, social and economic issues involved in the sustainable management of aquatic resources, the Department uses an Ecosystem–Based Fisheries Management (EBFM) approach. This includes managing human impacts on aquatic resources and indirect impacts of fishing and aquaculture on the broader ecosystem.
The Department undertakes world-leading research with its ongoing monitoring and assessment programs, providing advice to fisheries managers on the status of the State's major fish stocks and components of the marine ecosystems underpinning these resources.
This takes place in a context of increasing aquatic management accountability to the Commonwealth Government and the WA community through reporting requirements and through international sustainability-certification agencies such as the Marine Stewardship Council. The Department also promotes active engagement with stakeholders through partnerships and consultation to develop science knowledge and management practices that meet world-class benchmarks.
Discover more at: www.fish.wa.gov.au
Western Australian Global Ocean Observing System
The Western Australian Global Ocean Observing System is a quality organisation operating under the UNESCO IOC principals whereby organisations support and encourage the development of ocean observing systems and operational oceanography for the benefit of all people, both nationally and internationally.
Ocean and environmental consultant Ray Steedman, Chairman of UNESCO/IOC and a Fellow of the Australian Academy of Technological Science and Engineering, is the WAGOOS contact in WA.
Environmental Protection Authority
The Environmental Protection Authority (EPA) was originally established in 1971. The Authority comprises five members appointed by the Governor on the recommendation of the Minister for Environment. The EPA is independent, in that it is not subject to direction by the Minister, and its advice to Government is public.
Its operations are governed by the Environmental Protection Act 1986 which stipulates that the objective of the EPA is to: 'use its best endeavours –
a) to protect the environment; and
b) to prevent, control and abate pollution and environmental harm.'
The Act defines the environment as 'living things, their physical, biological and social surroundings, and interactions between all of these'.
Bureau of Meteorology
The Bureau of Meteorology is Australia's national weather, climate and water agency. Its expertise and services assist Australians in dealing with the harsh realities of their natural environment, including drought, floods, fires, storms, tsunami and tropical cyclones. Through regular forecasts, warnings, monitoring and advice spanning the Australian region and Antarctic territory, the Bureau provides one of the most fundamental and widely used services of government.
The Bureau contributes to national social, economic, cultural and environmental goals by providing observational, meteorological, hydrological and oceanographic services and by undertaking research into science and environment related issues in support of its operations and services.
Visit BOM at: www.bom.gov.au
Foundation industry collaborators
Woodside Energy Limited
Woodside has an extensive portfolio of facilities which they operate on behalf of some of the world's major oil and gas companies.
They have been operating the landmark Australian project, the North West Shelf, since 1984 and it remains one of the world's premier liquefied natural gas (LNG) facilities.
With the successful start-up of the Pluto LNG Plant in 2012, Woodside now operates six of the seven LNG processing trains in Australia.
Woodside also operates four oil floating production storage and offloading vessels in the Carnarvon Basin, North West Shelf and Timor Sea. This is the largest owner-operated fleet in Australia with an excellent track record of efficiently and safely producing from current fields.

Visit Woodside Energy Limited at: www.woodside.com.au
Associate Members
Integrated Marine Observing System (IMOS)
The Integrated Marine Observing System observes Australia's vast and valuable ocean estate in a systematic, sustained, scientifically-robust manner. IMOS converts its marine observations into data, time series, products and analyses that can be used and reused for broad societal benefit.
Since 2006, IMOS has been routinely operating a wide range of observing equipment throughout Australia's coastal and open oceans, making all of its data accessible to the marine and climate science community, other stakeholders and users, and international collaborators.
IMOS is one of the national research infrastructure capabilities currently supported under the Australian Government's National Collaborative Research Infrastructure Strategy (NCRIS). It has been awarded $130M of Australian Government funding over nine years (2006-15), with matching co-investment of $170M. IMOS has therefore become a very significant component of the national research infrastructure fabric over the last decade.
IMOS operates as a multi-institutional collaboration. This is crucial to its success as no single institution has the capability and capacity required to operate a national scale system. IMOS is led by the University of Tasmania in partnership with the CSIRO, Australian Institute of Marine Science, Bureau of Meteorology, Sydney Institute of Marine Science (encompassing the University of New South Wales, Sydney University, Macquarie University and University of Technology Sydney), University of Western Australia, Curtin University, and the South Australian Research and Development Institute.
Since inception, IMOS has had a significant presence in Western Australia with equipment deployed in the Indonesian Throughflow and eastern Indian Ocean, as well as along the WA continental shelf and coast.
Visit IMOS at: http://imos.org.au
Airborne Research Australia
Airborne Research Australia (ARA) is a Research Centre at Flinders University and Australia's National Research Aircraft Facility located at Parafield Airport in Adelaide, South Australia. ARA was established in 1996 with funding from the Commonwealth Government's Major National Research Facilities Programme and Flinders University.
The core activity of ARA is the use of airborne platforms (special missionaircraft) for a wide range applications and projects, mainly in the Environmental Research & Development area. Most of these projects are based on collaborations with colleagues and institutions within Australia and internationally.
ARA uses specialised aircraft carrying sophisticated sensor packages for the investigation of the atmosphere and the Earth's surface. Measurements can be taken from close to the surface to the stratosphere.
Visit the ARA website at: www.airborneresearch.org.au view Hyperspectral Images
Kimberley Marine Research Station
The Kimberley Marine Research Station (KMRS) represents the "gateway" to the Kimberley for independent marine research. Located at Cygnet Bay Pearl Farm, 210km by road north of Broome on the tip of the Dampier Peninsula, KMRS offers our pearl farm base, infrastructure, vessels, personnel and local knowledge to the wider science community as the first and only fully operational marine research facility in the region.
Our aim is to provide an operational marine science hub for independent research on the coastal and marine environments of the Kimberley bioregion. With the infrastructure and services to support and facilitate research of this nature on the ground here at Cygnet Bay, we are working towards achieving cross-institutional use of KMRS as a reference site for ongoing marine monitoring, management and research initiatives throughout the region. The Kimberley is regarded as one of the most biologically significant regions of the world yet the majority of its marine realm remains largely unstudied and unchartered, thus, KMRS represents the ideal opportunity to develop the research potential of this particularly unique and remote marine region.
Visit KMRS at: www.kimberleymarineresearchstation.com.au